Optional tours
Medieval Tossa de Mar
Imagine a place where you can travel in time back to a former age…
Tossa is a real open-air museum where prehistoric remains overlap with Roman Túrissa, medieval Tursa and today's Tossa, one-time retreat for artists and intellectuals and now host town for tourists and visitors.
This heritage gives evidence of all those people who loved this piece of land and made it their home, from now on also yours.
Girona & Dalí Museum
The historic city of Girona invites visitors to trace its more than 2000 years of history through two fortified enclosures, the Força Vella and the Medieval Quarter.
The highlights of Girona are rounded off by the impressive old Jewish Quarter or Call, with its beautiful streets and porticoed squares, and by the exuberant baroque spaces and Noucentisme-style buildings by architect Rafael Masó.
If you are interested in art and paintings Dali's Museum will probably be a unique cultural experience. Sharing passions and understanding is fascinating, especially if you do it with your friends in another country.
Discovering new artists and seeing wonderful pieces of art in a museum might sound boring at the first place but if you do it with your friends and on top of it Salvador Dalí's work you will get surprised and time will fly in the museum.
PortAventura
If you love living on the edge this is a great place for you and your team. Port Aventura is an amusement park located in Tarragona. You can easily get there no matter where you are staying.
If you want to feel adrenaline, want to have fun and feel the real speed at the same time this is the place to be. You will for sure have the best time of your life and you won't regret. Go and know your limits.
There are also options for the team members who might feel afraid and not feel attracted by this plan. Good news. There are also many activities during the day such as shows where you will get thrilled by the music, colors and professionality.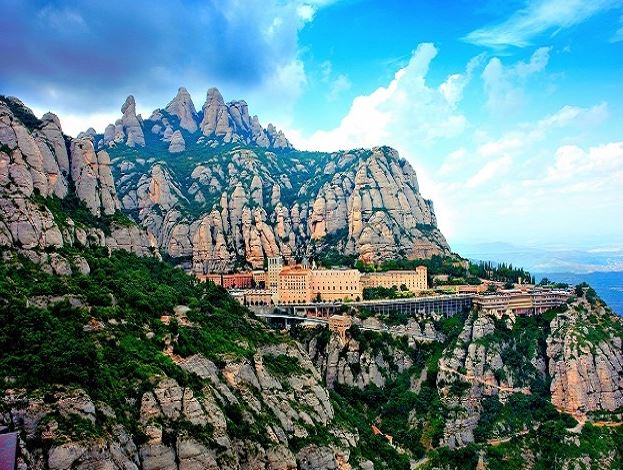 The Montserrat Monastery
Do you want to keep on training while hiking in the most breathtaking mountain you will ever see? Once you arrive at the top of the mountain called Montserrat you will have spectacular views with an incredible landscape.
You will feel pleased after this sensational experience. You can end this activity with a cultural touch visiting the museum of the monastery or the monastery with the Virgin of Montserrat.
Barcelona city tour & Sagrada Familia
Barcelona has become one of the first tourist destination of Spain, it has everything to please the majority of visitors : with a history among the oldest in Europe, Barcelona, never sleeps.
Are you looking for an amazing monument to visit? Sagrada Familia is actually one of the most visited churches all of over the world. It's situated in the center of Barcelona and after this masterpiece of art there are a lot of years of work.
You will have heard of the name of Antoni Gaudi and if not wait till you arrive in Spain. Antoni Gaudi is the architect of the Sagrada Familia and his known for his distinctive style. You will never see again a similar monument, for sure.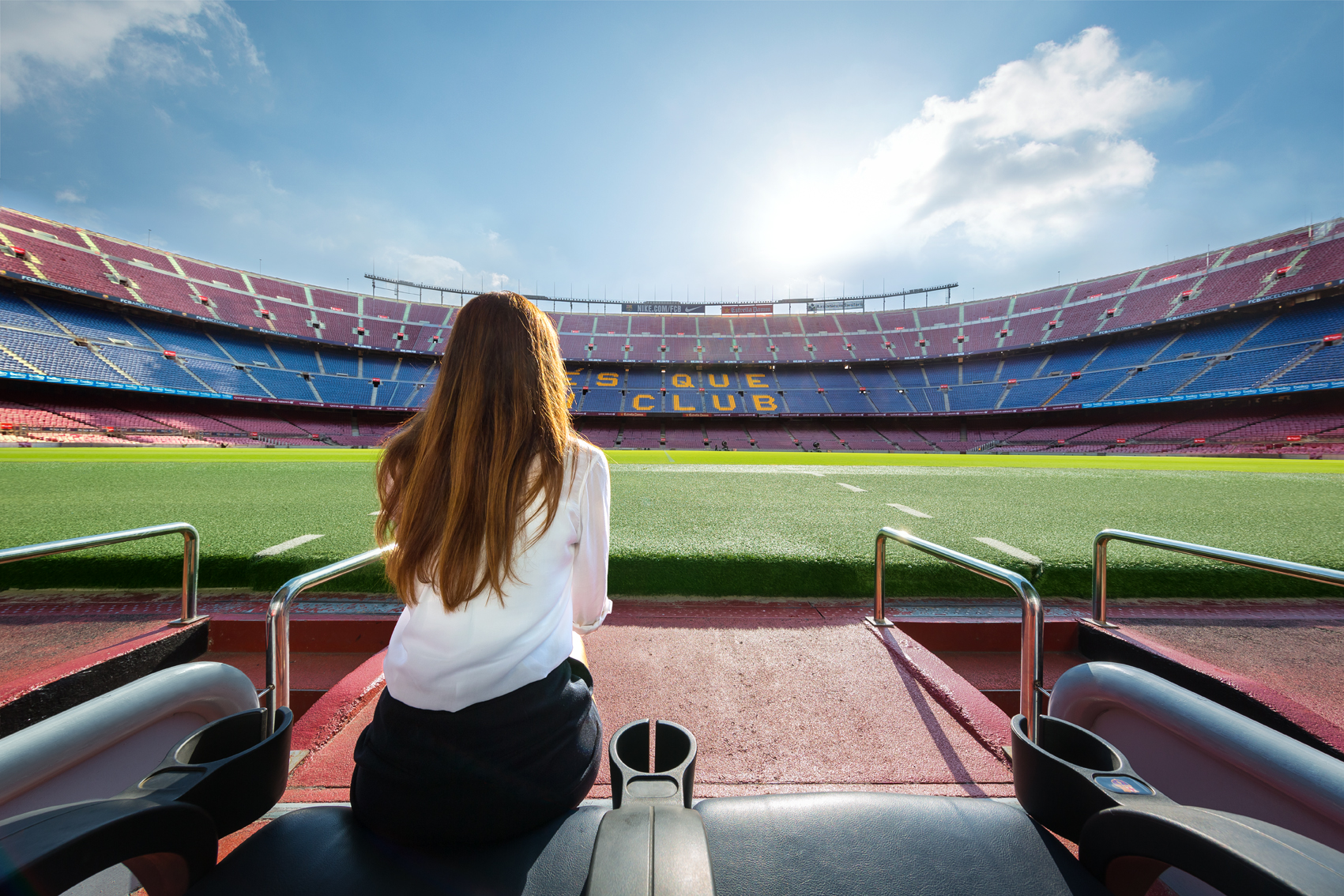 Barcelona city tour & Camp Nou Experience
Barcelona has the reputation of being the most cosmopolitan, modern and avant-garde city in Spain and it has renewed for the 1992 Olympic Games.
Live the emotion of entering the FCBarcelona field of play from the tunnel, discover the area dedicated to Leo Messi, see the five European Cups and interact with the history of the Club at the Museum.
Water Parks: Water World / Marineland
Take advantage of the nice weather and don't miss the chance to go to one of the aquatic parks that we have in Costa Brava. This is the perfect plan to escape the summer heat.
Make great memories with your team going down the waterslides and splashing in the special swimming pools such as wave pools, Jacuzzi or other. You can also relax if you are tired and have a water break.
This is one of the best ways to stay cool in the summer while getting tanned without noticing. You will be tired at the end of this crazy day but it's worth it.
Boat trip in Costa Brava
Discover the extraordinary characteristic of the Costa Brava. The combination of cliffs with caves with little beaches and bays. You should make an excursion to find out why every year lots of people go to Costa Brava.
A strong recommendation when in Costa Brava is to make a boat trip during the day to see the little villages near the coast. You can see it as an option to relax with or take a moment to focus on goals and the achieving made as a team. Think about it. It can be reinforcing to talk about your path in the middle of nowhere. Just you and your friends navigating in the Mediterranean Sea.
Tapas Restaurant
Guess what… the best tapas of the world are in Spain. Eat as much as you as you can and try new things. The variety of tapas is broad and your sports tour isn't complete without tapas.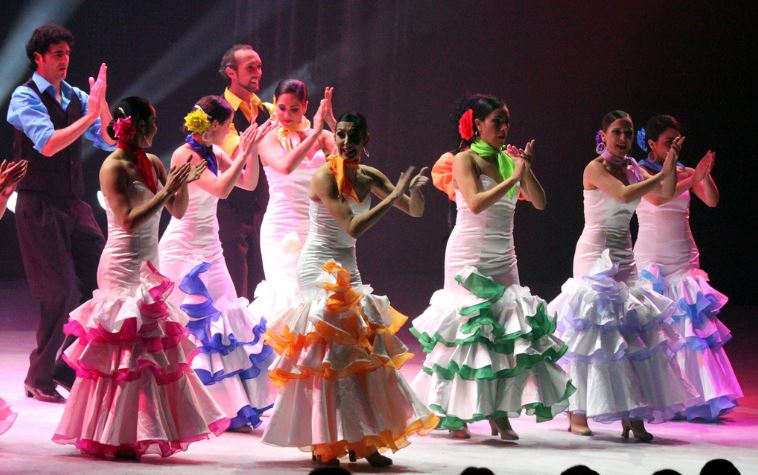 Flamenco show
Yeah, it might sound typical but it's one of the 'musts' in Spain. You haven't been in Spain without having seen a Flamenco show.
What if this is possible while eating and drinking Sangria? You can see the traditional day show with your team and who knows, but maybe at the end of your sports tour you can dance it.
Contact us to get started